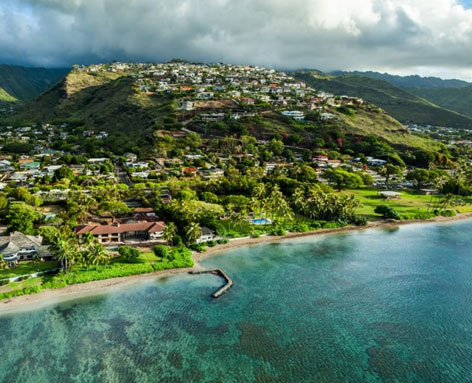 Kakaako is a vibrant and rapidly developing neighborhood located in the heart of Honolulu on the island of Oahu in Hawaii. Historically known as an industrial district, Kakaako has recently undergone a transformation into a modern and trendy urban community, attracting residents who are seeking a dynamic and convenient lifestyle.
One of the defining features of Kakaako is its proximity to the ocean. The neighborhood is located along the waterfront, providing residents with easy access to beaches, parks, and water activities such as kayaking, paddleboarding, and sailing. The neighborhood also features a scenic promenade known as the Kakaako Waterfront Park, which is a popular spot for walking, jogging, and enjoying the ocean views.
Kakaako is also home to a vibrant arts scene, with numerous galleries, studios, and public art installations throughout the neighborhood. The area is host to numerous events and festivals throughout the year, showcasing the talents of local artists and musicians.
Additionally, Kakaako is known for its dynamic dining and shopping options. The neighborhood features a diverse array of restaurants and cafes, serving up everything from gourmet cuisine to local favorites. The area is also home to several shopping centers and specialty boutiques, offering residents a wide range of shopping options.
Overall, Kakaako is a neighborhood that embodies the best of urban living in Hawaii. With its prime waterfront location, vibrant arts scene, and dynamic dining and shopping options, it's no wonder why it's becoming one of the most desirable neighborhoods on the island.

Sorry we are experiencing system issues. Please try again.